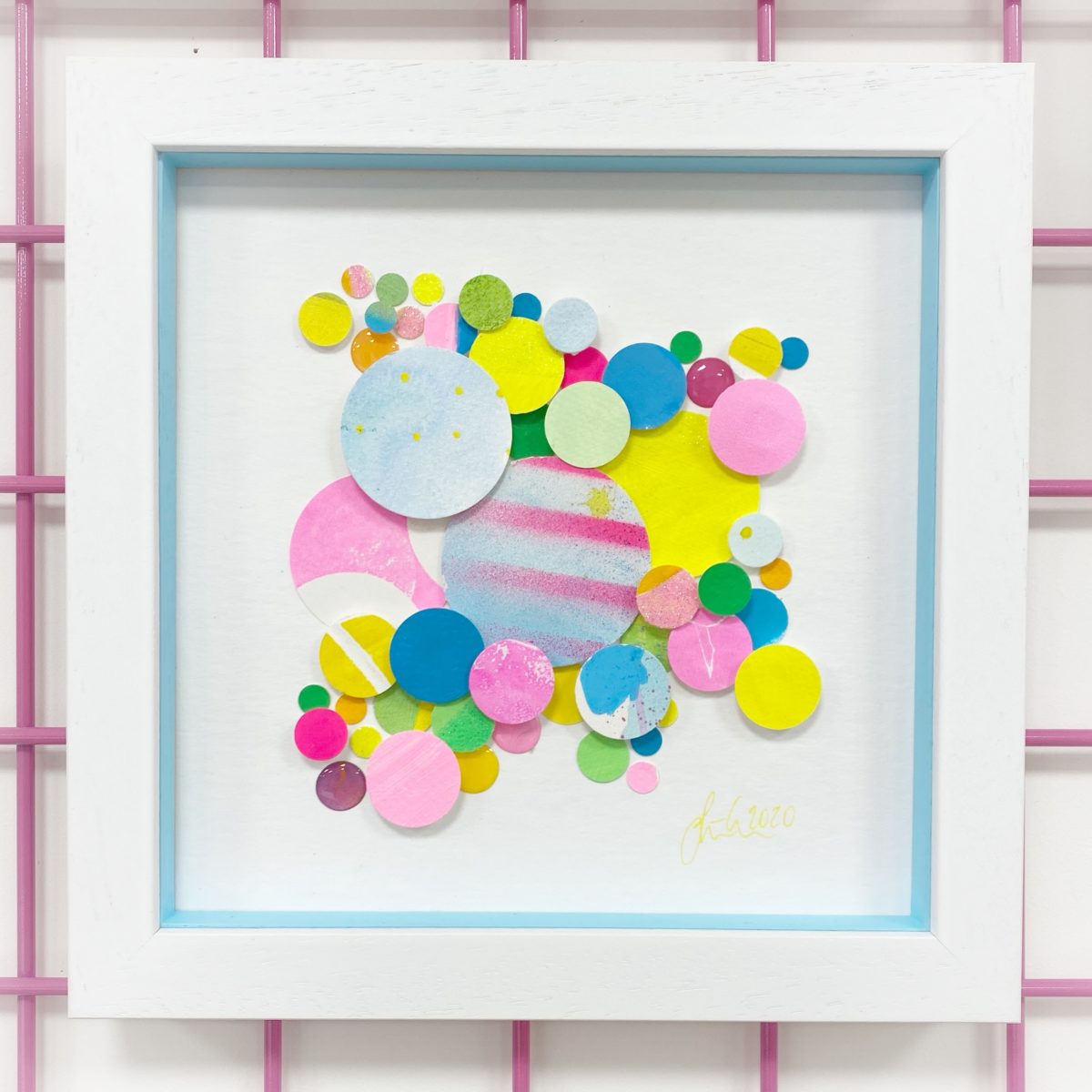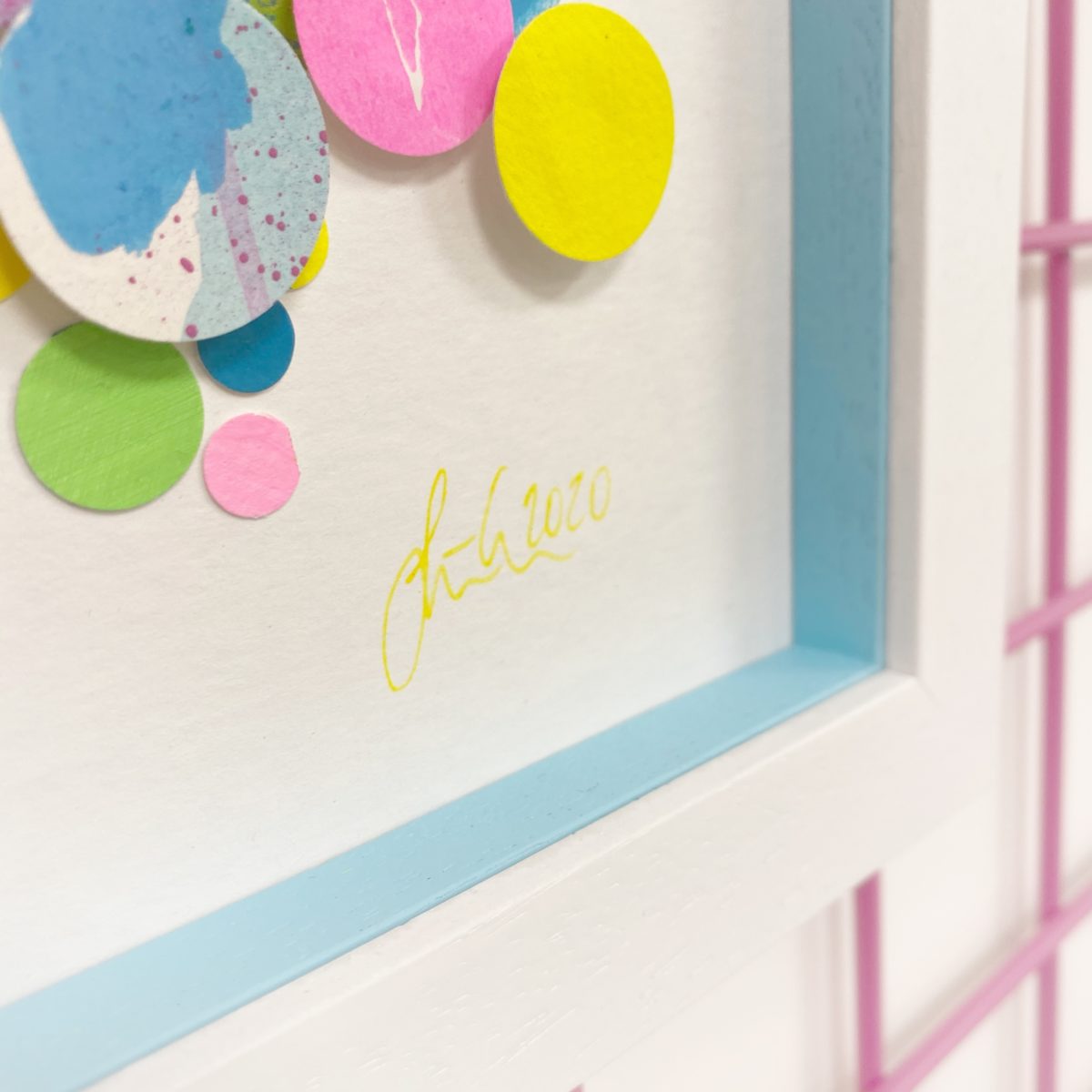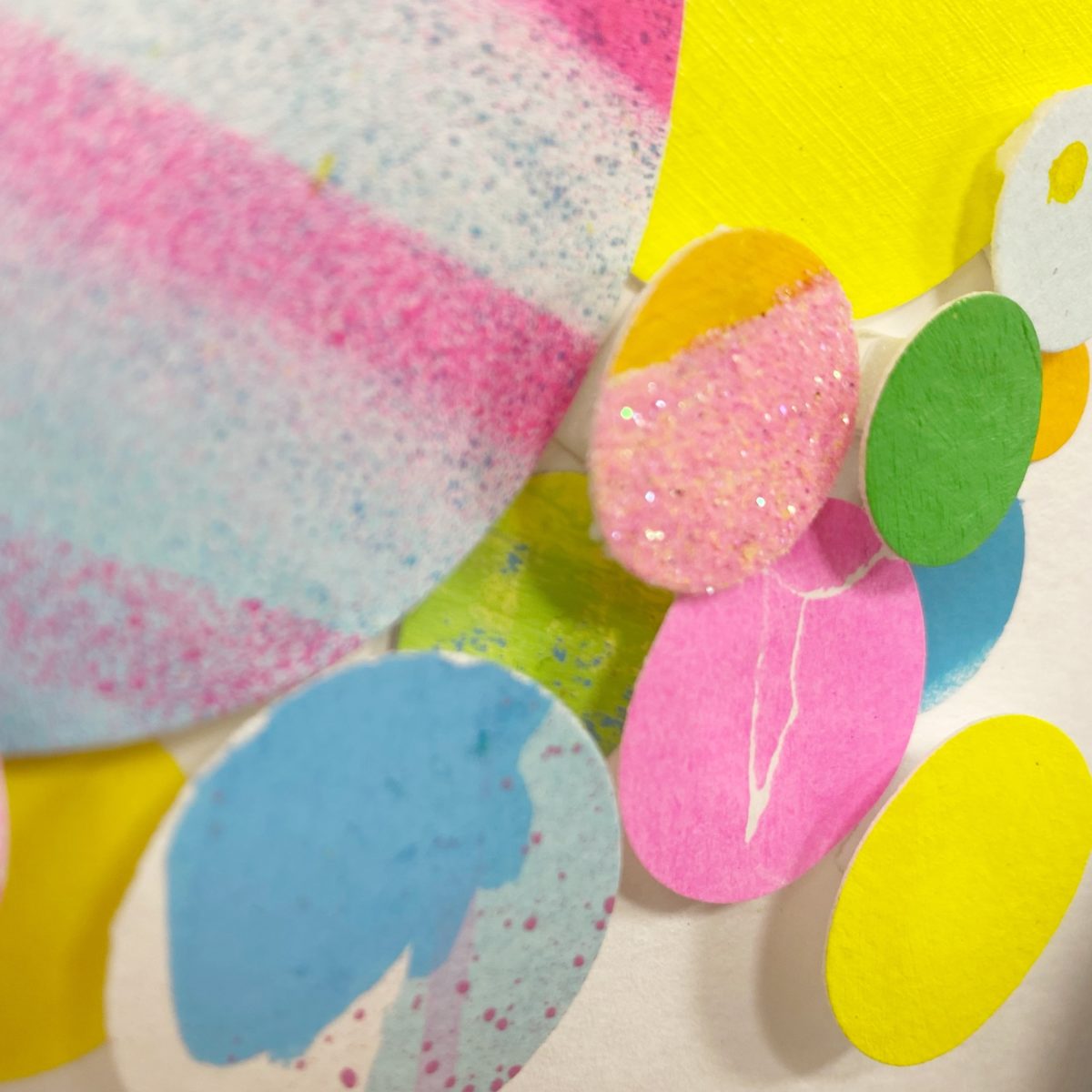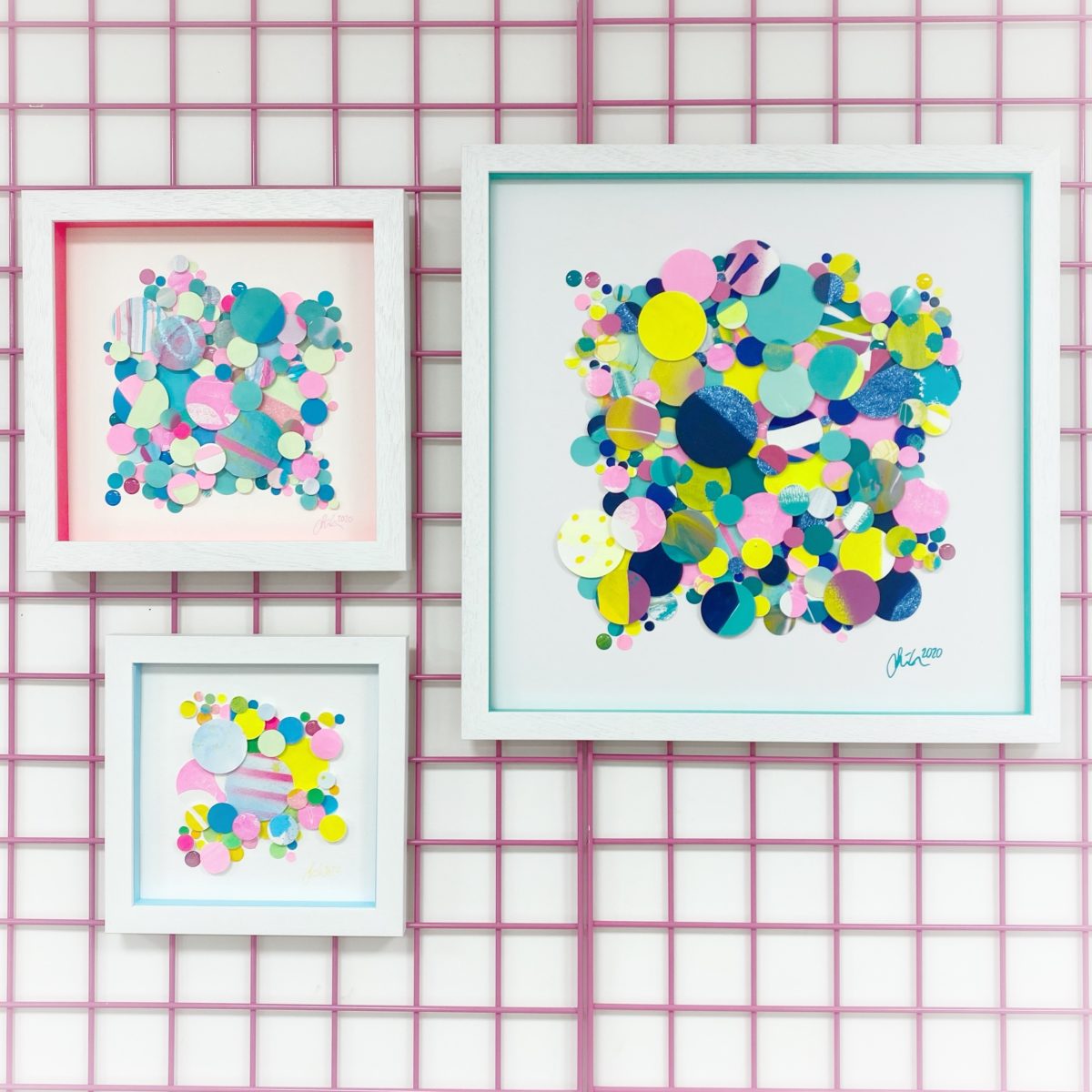 "Shepard's Delight"
23cm x 23cm, Handmade bespoke white wooden frame with sky blue wooden insert.
Sold Out
Circles of hope are little pieces of lots of my artworks arranged to create a new piece of wall art.
Great alone or with several complimenting pieces.
Each piece is an original and unique piece of art.
Hand made wooden bespoke frame.
10% of all sales go to Mind (Mental health charity)