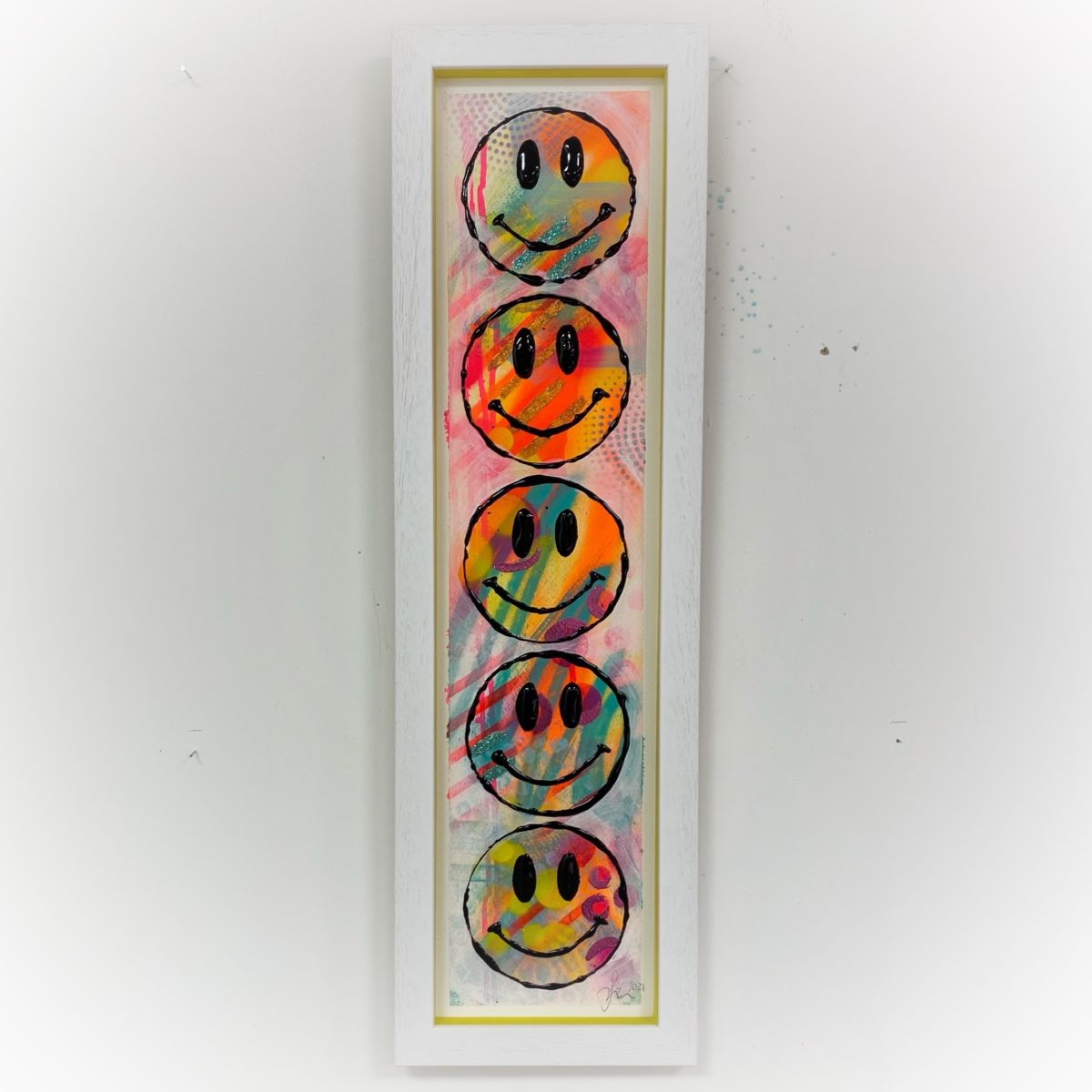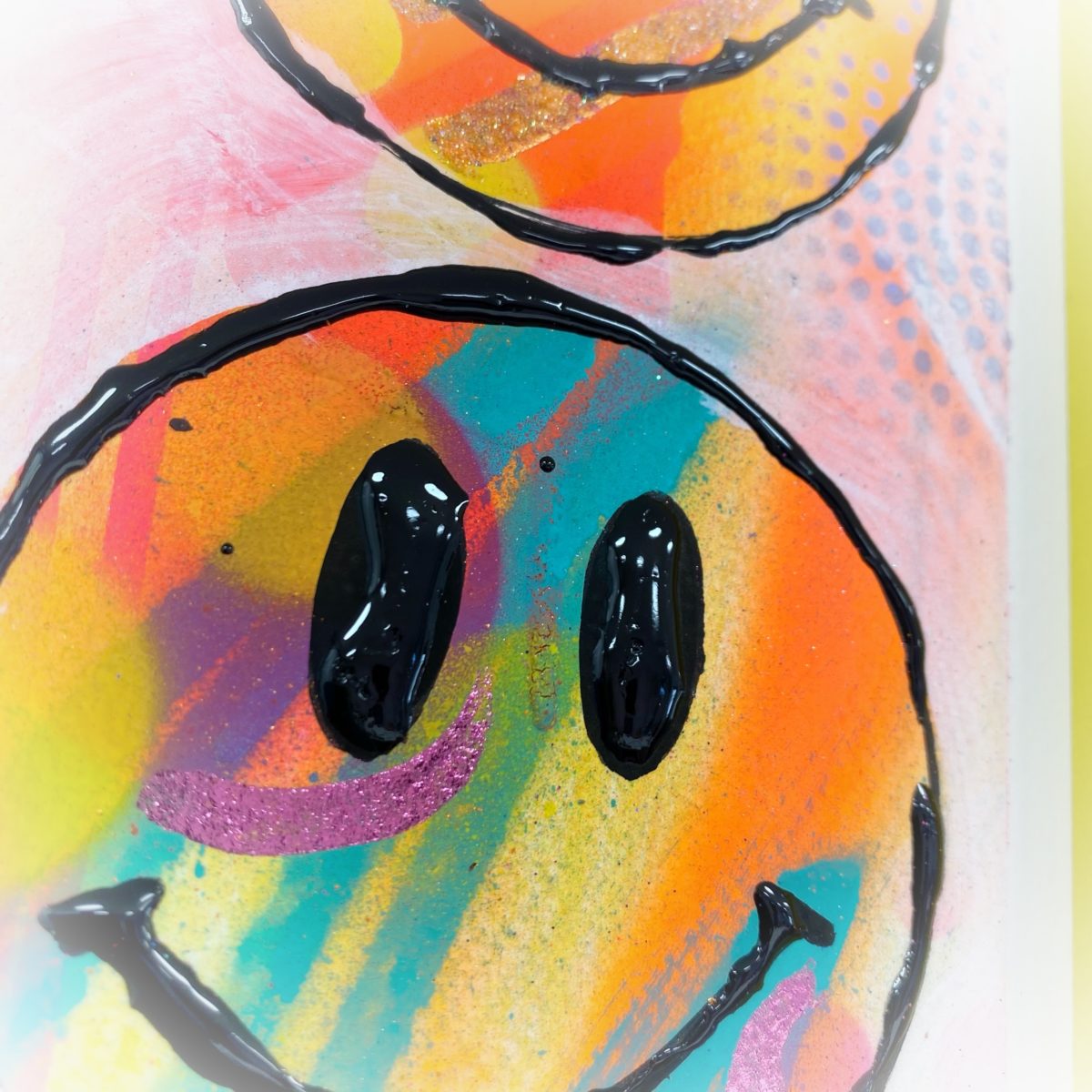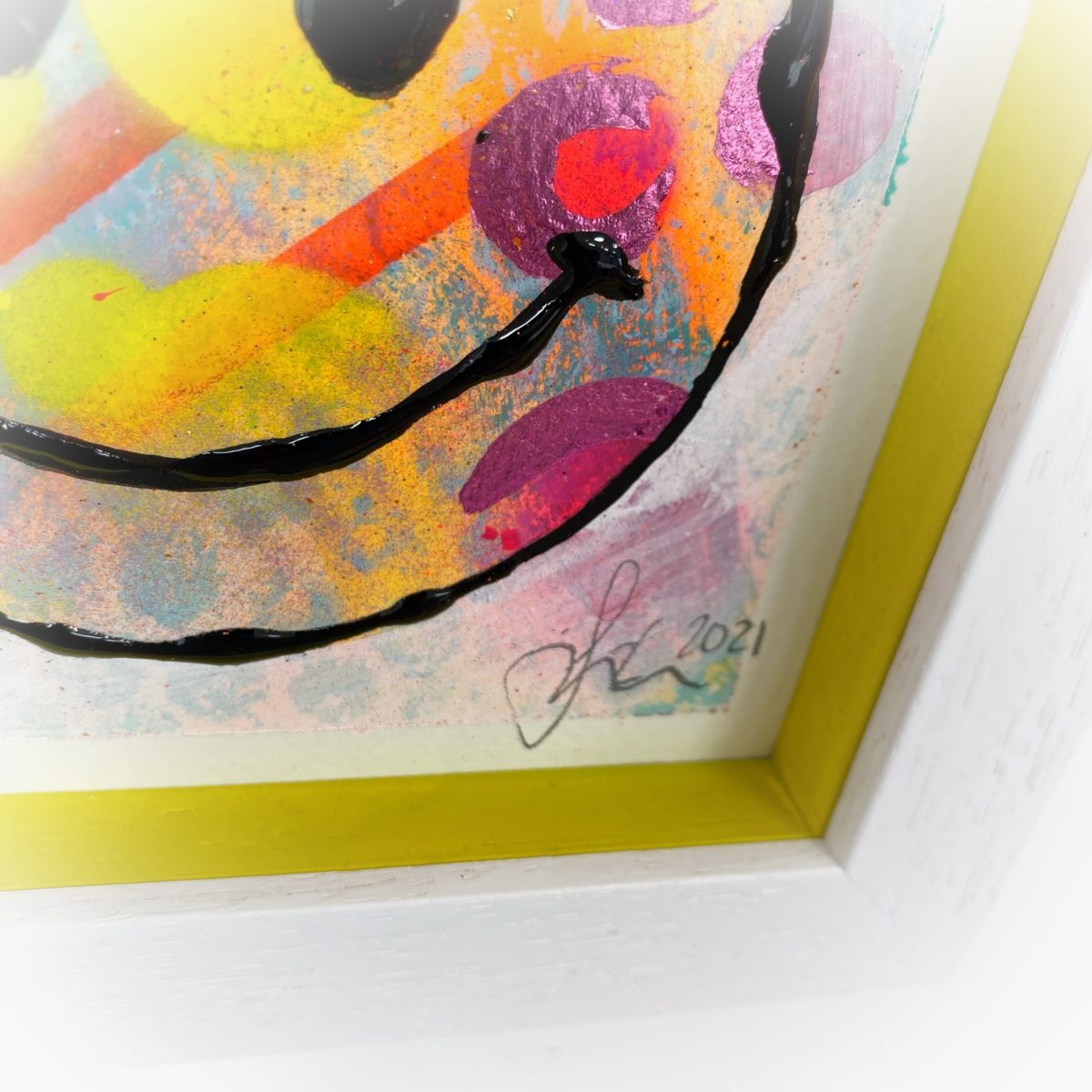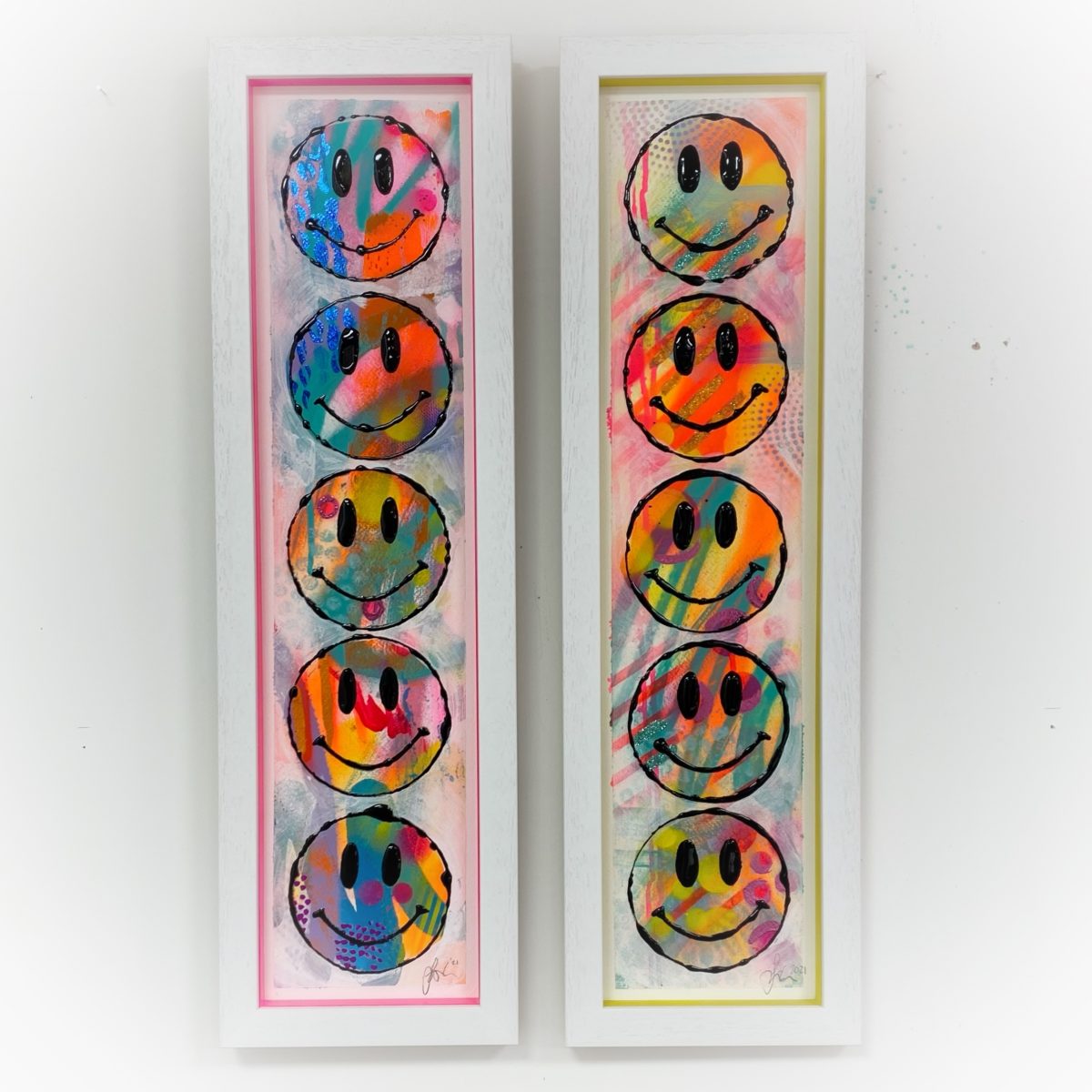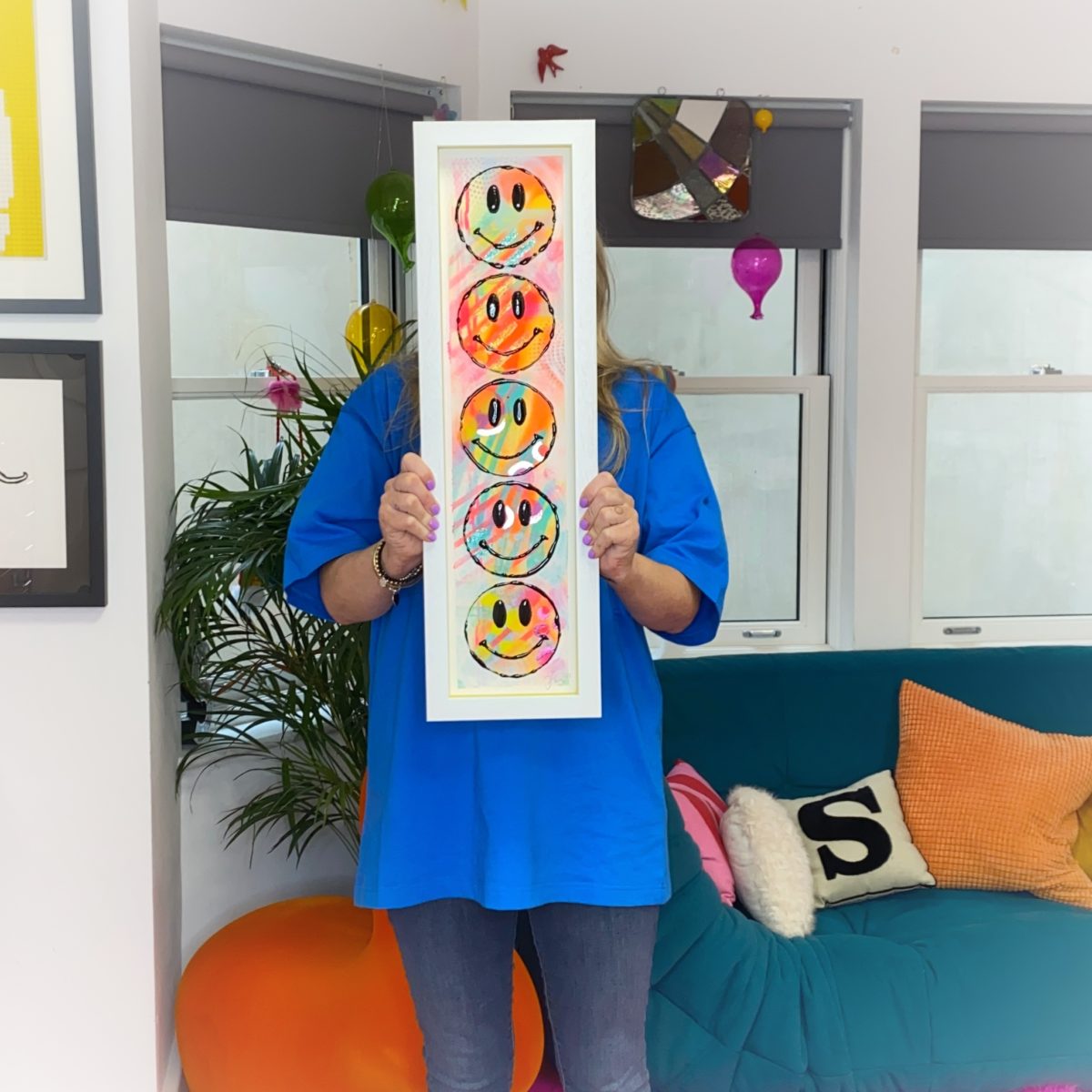 The Brady Brunch
61cm 16cm
Framed in hand made white wooden frame, with yellow Inner trim
Sold Out
Meet the "Brady Brunch"
Individual original Mixed Media Art work on card.
Acrylic paint, Ink, Spray paint, Metallic Leaf, Black Resin outlined.
Great on its own, even better with several panels displayed together!
If colours or size don't suit your needs, contact me to commission one that works for your space.